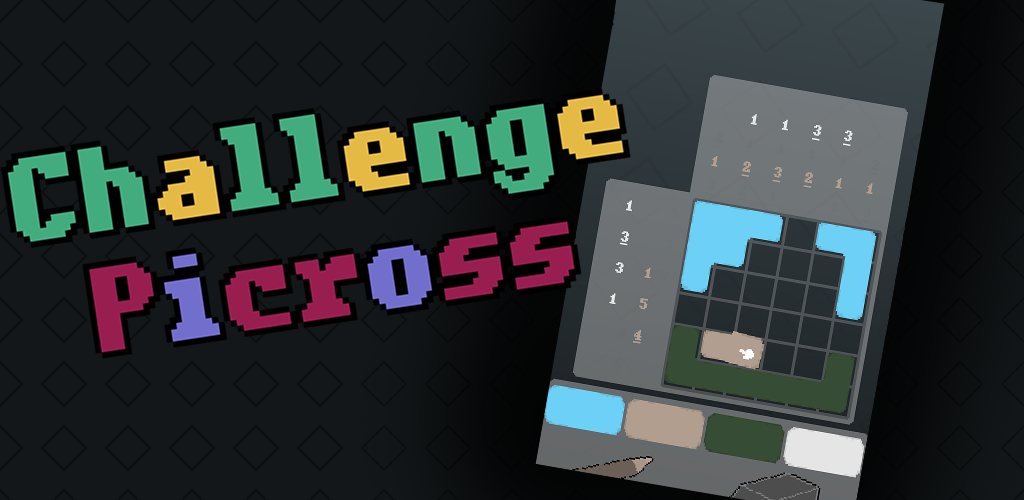 Challenge Picross
Hi folks
This is it! A pseudo anouncement for the upcoming release of Challenge Picross. This is my first official release, and I'm certainly excited for it. Everything else I've made has been through game jams, notably Ludum Dare. Like many others, finishing the first project is what this is about. We recently had an exposure scare at work, so a paid isolation period (thanks job) has spurned me to action.
As far as updates go, this is mostly obligatory to get the ball rolling. Here's what I can say:
Release date is still, though I am opting for sooner than later
Most of the work to be done is puzzle design, which takes its time. I love figuring out which puzzles to create (mostly image themes) but I would like a higher standard than jam quality.
I am trying to keep audio minimal. I would love a soundtrack, but I personally find them intrusive or repetitive of puzzle games. Cloud Gardens has been a recent release that has excellent sound design.
Finally, testing for mobile is happening, but slowly. I am pushing for desktop versions before anything else.
Needless to say, thanks for stopping in. Here's a peek at some animation done this morning!