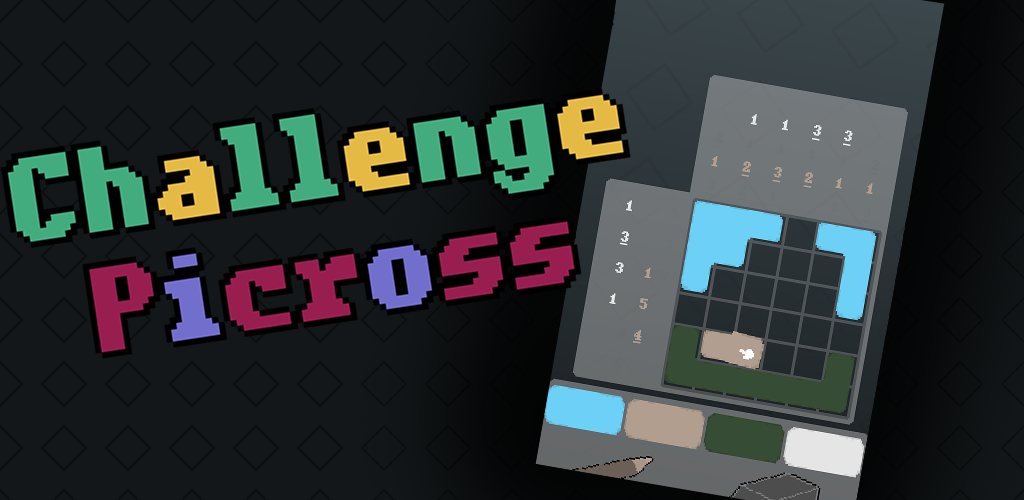 Challenge Picross
Hi all (to those who read these sorts of things),
Challenge Picross has been out for about 6 months, and represents a huge amount of work that I am proud of! The last year has been strange for everyone. For myself, I've changed careers, gotten married, and released Challenge Picross (perhaps not my most important accomplishment…). All to say, things are always moving forward.
I was so excited to finish this project, and putting a price tag on it felt like the right way to say "I did it! First, official game released!" This certainly is one way to look at it, but this is not my first game, just the most polished. I am proud of it, hugely. However, I feel it may be better to share this work with everyone. Because games are meant to be played.
There's a lesson here. I was realistic and knew this wouldn't be a smash secret hit. Honestly, I am not a good enough developer right now to deserve that! (There are many, many others who do.) But selling even 30 copies total meant the world to me, and scratched that itch of "I did it!" all over again. I am hugely grateful to the people who did buy it, many friends and family that want to support this dream. But I want people to enjoy the game, and it hasn't made any movement since February.
I might post some updated versions I pushed to mobile platforms, but I mostly want people to enjoy this project. So please, pick it up, leave some comments, and keep an eye out for anything new. I'm fairly quiet online, but if you like my work consider following this page for future projects.
Best